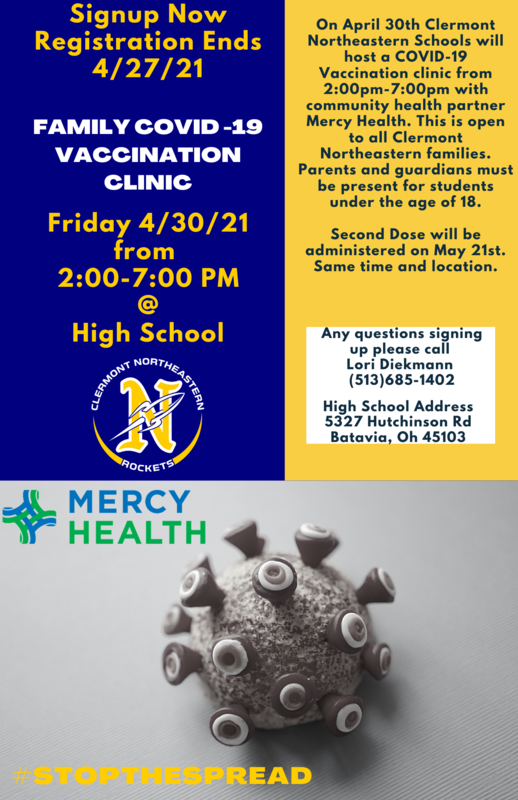 On April 30th Clermont Northeastern Schools will host COVID-19 Vaccination clinic from 2:00pm-7:00pm with community health partner, Mercy Health. This is open to all Clermont Northeastern families aged 16 and up. Parents and guardians must be present for students under the age of 18.
To Learn more about vaccinations and to have paperwork filled out prior to the appointment please use the link below to open print and/or to read information about vaccines, Pfizer, and COVID-19.
The exact location of the vaccination clinic will be determined by how many families signup. Families who choose to get vaccinated will receive an additional email with specific details about the clinic the day before the vaccine. The follow up date for the 2nd shot will be on 5/21/21 at the same time and location as the first vaccine.
Any questions signing up please call Lori Diekmann (513)685-1402
Mercy Vaccination Permission Form
THE PFIZER-BIONTECH COVID-19 VACCINE FACT SHEET FOR RECIPIENTS AND CAREGIVERS